Line Afterbang Demo Skis with Marker Griffon Demo Bindings 2014
FREE USA Shipping, FREE Earbud Headphones FREE Binding Mounting- Click Here
*Please note all demo skis are sold in as is condition. They have been used for one season.*
Only available in 177cm!!! Bindings adjust easily to any size ski boot!

We would rate the condition of these skis 6/10.
There is normal wear and tear from one season's worth of use.
MORE DURABLE, MORE LIGHTER, MORE BUTTERY, MORE FUNNER
We've replaced the top laminate on the Afterbang ski with an abrasion resistant layer as well as removed a layer of maple veneer in the tips. The result is dramatically increased tip & tail durability while reducing swing weight. We've also created an entirely new 3D Butterzone that is located closer to your feet with more torsional forgiveness for smoother, more consistent, controllable butters & presses than ever before. The Afterbang is still the only ski in the world built with our patented 6-Ply maple veneer Skate Deck construction, exactly like a skateboard, for durability like no other park ski on the planet.
For Videos on this ski scroll down to the bottom of the page!!

Technologies
Terrain: Park and Pipe
Ability level: Advanced to Expert.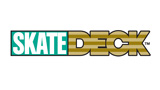 6 plys of horizontally layerd Maple veneers built the same as a skateboard for unbeatable strength and shock resistance. Video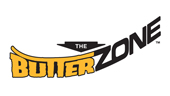 The thinnest point of the ski is in front and behind the binding to create a "hinge" point for smooth, controllable butters and presses without sacrificing all-mountain handling.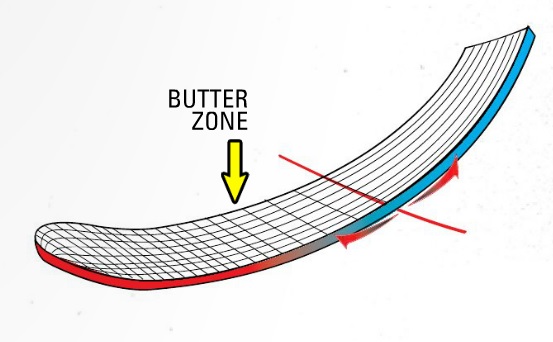 Video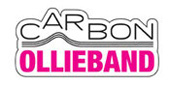 Tip to tail carbon-fiber stringers enhance energy and pop when ollieing over snowboarders.

Video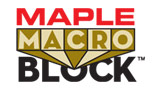 2 full length Maple stringers surrounded by Aspen for the best of both worlds.

Viedo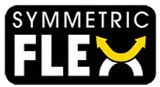 The same flex pattern in-front and behind your boot conforms to terrain equally riding forward and backwards.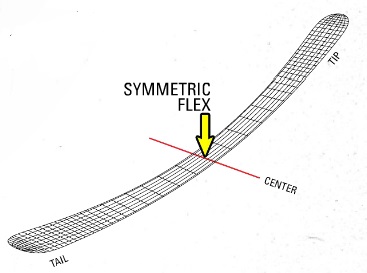 Video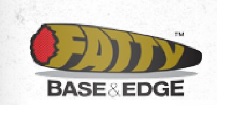 30% thicker base and edge (2mm wide X 2.5mm high) edge and 1.7 mm thick base high dramatically increases durability and tuning life.

Waist width mm: 88mm

Length cm: 177

Shape mm: 115-88-115

Sidecut m: 18.0 (177cm)

Stance mm: 0

Profile mm: 0-4-0

Turning radius: Medium
*Comes with 1 Year Limited Manufacturer Warranty*
Marker Griffon Bindings
The Griffon has earned a place as the go-to freeskiing bindng in the market for anyone looking for a high performance, 13 DIN freeskiing binding.
Features
AFD Gliding Plate-All Marker bindings are equipped with a moveable AFD (anti friction device), allowing a precise release, unhindered by dirt, snow and ice buildup. The type of AFD is matched to the skier type, ensuring perfect functionality – from racing to junior bindings and even ski touring.
Triple Pivot Elite Toe-With a horizontally oriented spring, the Triple Pivot Elite Toe provides the highest energy absorption to reduce the risk of early release. The secure purchase on the boot lug optimizes power transmission and allows for durable, high energy use. The performance to weight ratio of the Triple Pivot toe is truly unmatched in the industry.
Inter Pivot Heel-This industry-leading construction delivers superior holding power for all types of freeskiing. Its design focuses power in the direction of the boot sole, increasing elasticity. The overall design focuses on optimum power transmission.
Power Width Design-The original Marker breakthrough for wider freeskiing skis, based on a 76mm platform. Wider connection brackets create better power transmission for all Marker Royal Family and Tour bindings
Specs
| | | |
| --- | --- | --- |
| DIN range | | 4 - 13 |
| Recom. Skier's Weight | | 80+ lbs |
| Height w/o ski | | 22 mm |
| Brake Width | | 90mm |
| Toe System | | Triple Pivot Elite |
| Gliding AFD | | Stainless Steel, Height Adjustable* |
| Step-in heel | | Inter-Pivot |
| EPS system | | Dual-screw Brake Pad |
| Color Combinations | | white / black |