Welcome to Honey Bear Lodge & Cabins | Big Bear Lodging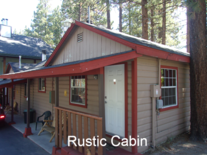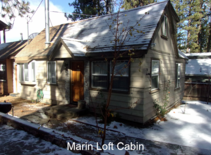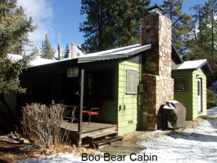 Honey Bear Lodge and Cabins offers all types of accommodations for your Big Bear vacation. Whether you are looking for things to do in Big Bear Lake or just a relaxing weekend, the Honey Bear Lodge is the place to come.

Big Bear Lodge at its best! We offer discounts for things to do in Big Bear Lake like winter skiing and snowboarding, spring festivals, summer boating, jet skiing, mountain biking, horseback riding, Renaissance Fair, car shows, fall colors, Oktoberfest, or just to break away from your daily routine for some fresh air, peace, and solitude.

Our main Big Bear Lodge, Honey Bear Lodge, with a beautiful lake view is located in a quiet wooded setting, isolated from highway noise, but walking distance to The Big Bear Village, lake, and forest trails. Our wonderful Big Bear Lodge is nestled in the forest which gives fantastic lake and mountain views in the distance from most of the Big Bear Lodge grounds and some lodge rooms.

At our Big Bear Lodge you may choose from clean new guest rooms, with a choice of two person jetted tub, views of Big Bear Lake, lofts, and more. Also on the Big Bear Lodge grounds are traditional rustic cabins offering affordable lodging with well appointed and 3 pet friendly rooms. Please call to verify that we have pet friendly rooms available.

We encourage you to STAY just a little bit longer at the best Big Bear Lodging - Honey Bear Lodge by offering discounts for multiple night stays. And once you find us, we know you'll be back!

Our Big Bear Cabins and Big Bear vacation homes are in good locations throughout the popular areas of Big Bear. Most are private Big Bear vacation homes of individuals who live elsewhere and contract with our Big Bear lodging service. Let these Big Bear lodge owners share the warmth of their home away from home with you.
Call Today 800-628-8714 Tell Honey Bear Lodge in Big Bear that Getboards Ride Shop sent you and make sure to ask for your discounts on Ski, Snowboard, Bike and Big Bear Kayak Rentals.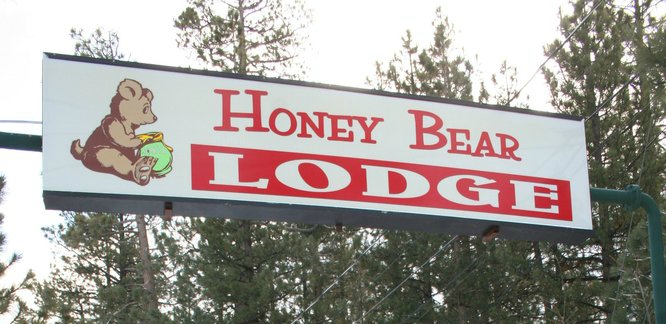 Honey Bear Lodge & Cabins
40994 Pennsylvania Ave.
Big Bear Lake, CA 92315
Toll-Free: 800.628.8714
Phone: 909.866.7825