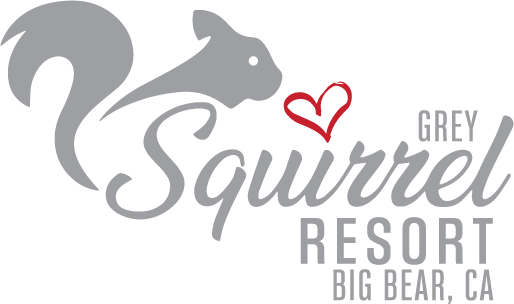 WELCOME TO THE GREY SQUIRREL RESORT
Come for an unforgettable experience at the edge of BIG BEAR LAKE in California.
The Grey Squirrel Resort is a charming resort property with 19 rustic cabins situated throughout a three-acre, common recreation area.
Built in the 1950s, the Grey Squirrel Resort is a family owned business that still maintains that wholesome quality that was established way back when.
Many families have been coming here for decades. Those who came here as children, now bring their own children and grand children to experience the serene, peaceful mountain setting.
Whatever your group size or price, the Grey Squirrel Resort and Vacation Rentals has something to meet every need. We sleep from 2-100, and everything in between.
And don't forget to ask us about our event and group packages!
A year round vacation destination, GREY SQUIRREL RESORT has something to offer everyone at anytime of the year!
Enjoy our pool open from 10 am to 6 pm. No lifeguard on duty.
Just because we're out in nature doesn't mean we're uncivilized.
Come relax by our brand new scenic pond, and let the sound of the waterfall wash your worries away
Self service. Detergent not provided, but available for purchase.
Click on the link to book today!

Please call us at 800-381-5569 to reach the front office.
info@greysquirrel.com
*When you reserve at Grey Squirrel Resort, recieve 15% Off your booking price by mentioning Getboards Ride Shop!