Dalbello Voodoo Ski Boots 2016
FREE USA Shipping, FREE Sunglasses, FREE Sticker pack!
The ALL NEW VOODOO features a 103 mm fitting last with highly elastic and shock absorbing polyether shell architecture. Voodoo utilizes similar performance technologies found in Dalbello's highly acclaimed Krypton platform, providing a 3-piece "Cabrio" architecture, Contour 4 Fit Technology and a modern, Center Balanced "Rocker" Stance. The Boss is a high energy, power performer that rips it up all around the mountain or in the park. A highly cushioned SuperComfort fit innerboot provides all day comfort and warmth.
Features
Last: 103 mm – Wide fitting last combines an expanded volume forefoot and toe box area with a closer fitting rearfoot and ankle area. Comfortably accommodates a wide range of foot shapes with max foothold and exceptional comfort.

Flex: 90 – A slightly stiffer flex for athletic and progressing intermediate to advanced skiers.

Adjustable Flex – With the turn of an allen key, a function on the back of the cuff allows you to adjust the boot's flex from 90 down to 80.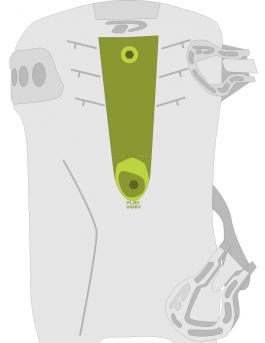 Supercomfort Liner – With Comfort Density foam and an Adaptive Comfort Toebox, the Supercomfort liner is designed to bring you just that - superior amounts of comfort. The liner is also compatible with most boot heating systems.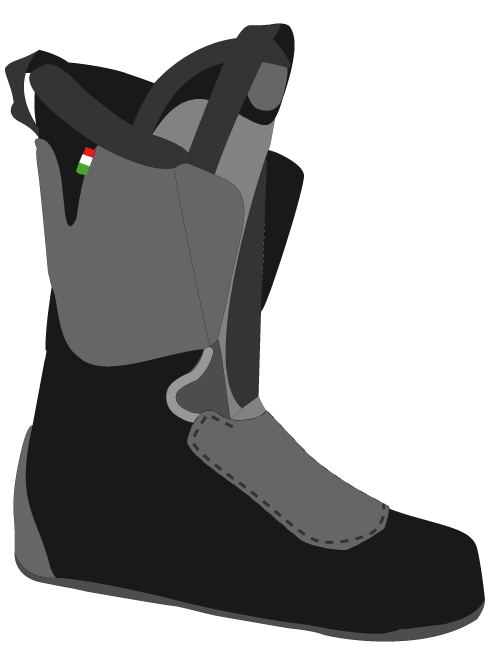 Cabrio Design Architecture – Cabrio Design Architecture - Dalbello's critically acclaimed, 3 Piece Cabrio Design architecture has been the cornerstone of their performance, all mountain and freestyle models for more than a decade. This unique construction combines a 3 piece construction assembly - shell/cuff/tongue – that comfortably secures the foot and lower leg while optimizing smooth and progressive flexibility. Dalbello's Cabrio models provide the ultimate in responsive performance to ski your best. Cabrio Design permits the use of stiffer and more rigid plastics in the lower shell. This strengthens the support around the foot and lower leg providing quick response and precise transfer of power to the ski edges. This design also prevents the lower shell from distorting and bulging as the boot flexes, making the boot more smooth and stable at high speeds and on irregular terrain.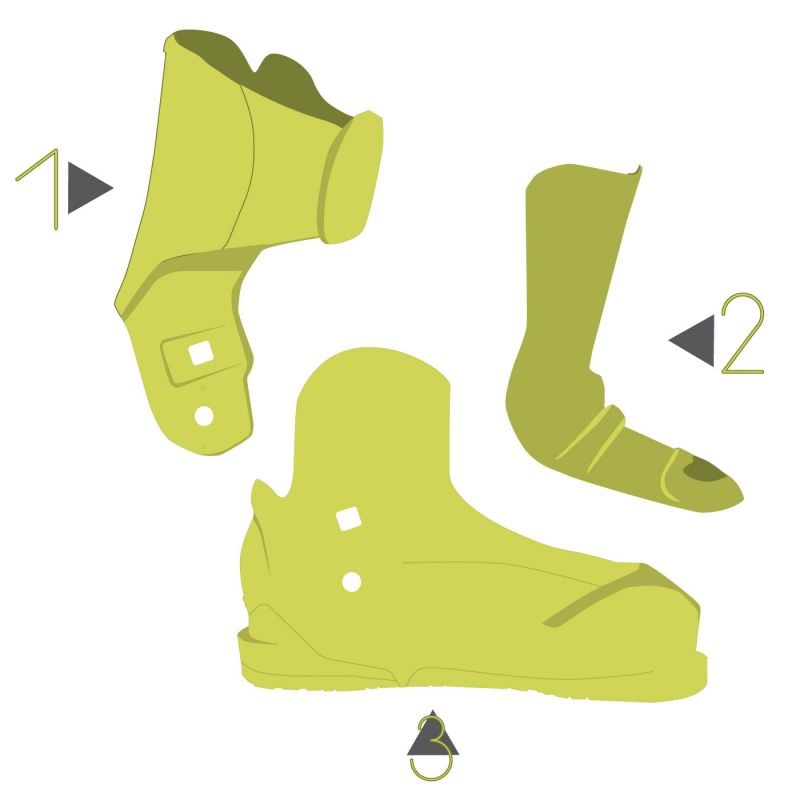 Shell/Cuff/Tongue – Bi-Injected PTL (Polyethylene Terephthalate) / Bi-Injected PTL / PU (Polyurethane)
Adjustable Cuff Alignment – Permits skiers to align the lateral inclination of the upper cuff to the skier's leg. Outside hinge cuff alignment using 5mm hex tool, rotate the mechanism clockwise, or counterclockwise, to align boot cuff to desired position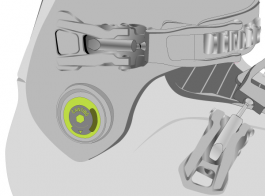 3 F16 Aluminum Micro-Adjustable Buckles (1 Inverted) – Forefoot closure buckle above the instep is inverted and designed to close on the top of the boot shell, not on the side. The top closure positioning prevents buckle breakage and bending during rail slides, grinds, falls, and transitions.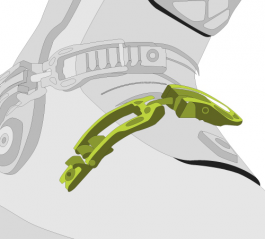 Dynalink Rearfoot Retention – Dynalink is an independently functioning heel/instep closure band assembly that secures the skier's foot in the middle and rearfoot sections of the ski boot. During boot flex, the Dynalink band does not permit the foot to slide forward or the heel to lift lifting inside the boot shell.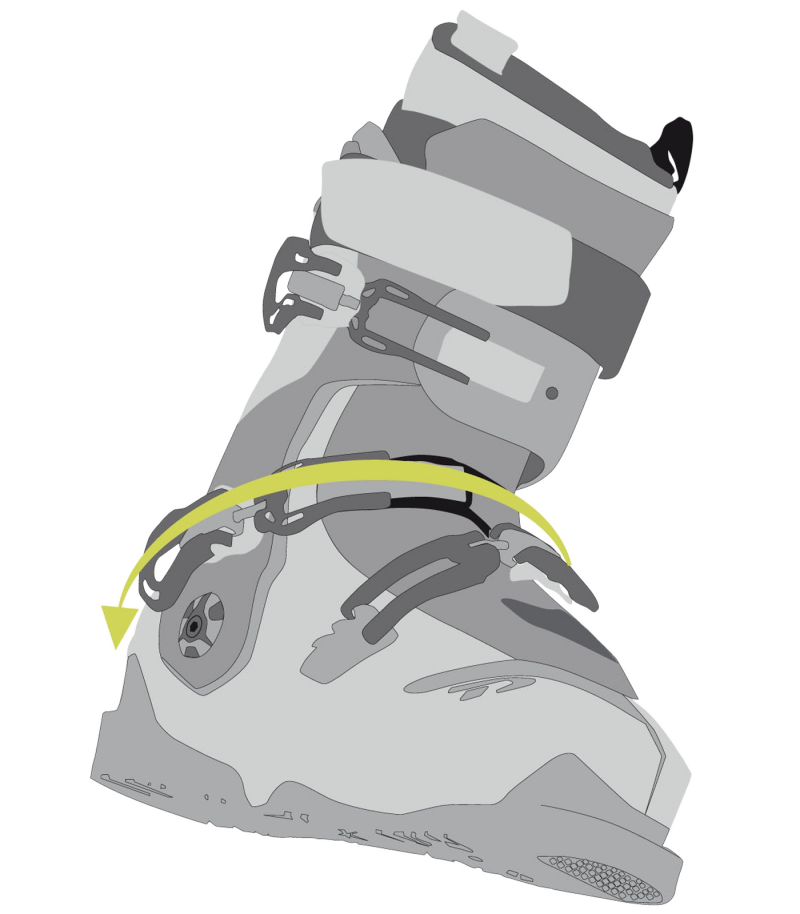 Replaceable DuraGrip™ Toes and Heels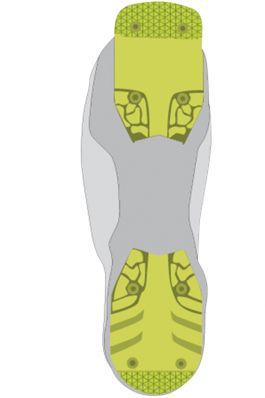 MONDO

US MEN

US WOMEN

EU

UK

22

4

4.5

34

3

22.5

4.5

5

34 - 35

3.5

23

5

5.5

35 - 36

4

23.5

5.5

6

36

4.5

24

6

6.5

37

5

24.5

6.5

7

37 - 38

5.5

25

7

7.5

38 - 39

6

25.5

7.5

8

39 - 40

6.5

26

8

8.5

40

7

26.5

8.5

9

41

7.5

27

9

9.5

41 - 42

8

27.5

9.5

10

42 - 43

8.5

28

10

10.5

43

9

28.5

10.5

44

9.5

29

11

44 - 45

10

29.5

11.5

45 - 46

10.5

30

12

46 - 47

11

30.5

12.5

47

11.5

31

13

47 - 48

12