Dalbello Kyra 75 Women's Ski Boots 2016
FREE USA Shipping, FREE Sunglasses, FREE Sticker pack!
The Kyra 75 is targeted toward intermediate to advanced female skiers seeking a sport level blend of versatility, performance and fit for easy access to every aspect of the mountain experience. The Kyra 75 design incorporates many of the structural and performance features of the popular Krypton construction and adds a sturdy and precise Ski/Hike cuff lock for uncompromising performance and freedom to roam. Dalbello's 3 Piece Cabrio design provides responsive and consistent flex with superior lateral and rearward support. 102 mm Contour 4 Fit Technology allows for a close anatomic fit while accommodating the typical hot-spots many skiers encounter. All Kyra models incorporate Dalbello's popular women's specific expandable cuff which provides up to 5cm of adjustability to accommodate any calf. Modern, Center Balanced "Rocker" Stance allows skiers to take full advantage of their equipment by centering body mass over the sweet spot of their skis for more power and control with less effort. Available with TRUFIT Performer fit system innerboots.
Features
Last: 102 mm – This versatile, wider forefoot last fits a wide range of feet comfortably, with a closer fitting ankle and heel pocket to prevent travel inside the boot.

Flex: 75 – A softer flex for progressing beginner to intermediate skiers.

Contour 4 Shell Fit – Contour 4 Technology is a revolutionary technological advance in performance ski boot fitting. The anatomical contours of the inside sidewalls of the boot-shell, as well as the innerboot lasts, are precisely "mapped" to the shape of the typical high performance skier's foot. A little extra "space" is molded into the inside of the boot shell at 4 critical fit points: ankle, heel, 5th metatarsal, and navicular.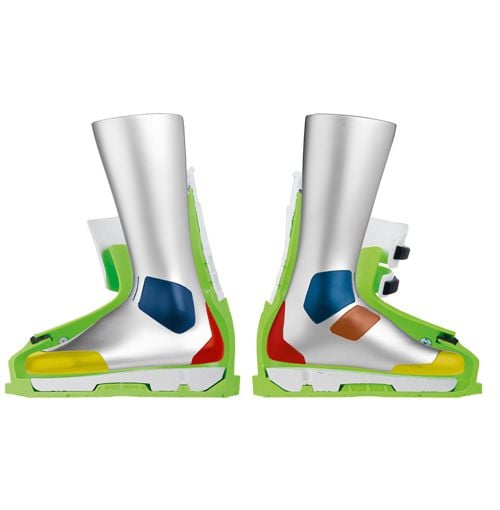 Split Fit Tongue– Dalbello's Split-Fit Tongue has a unique fore-aft sliding design that allows the tongue to accommodate a taller instep comfortably. The sliding function also allows for extremely easy entry and exit.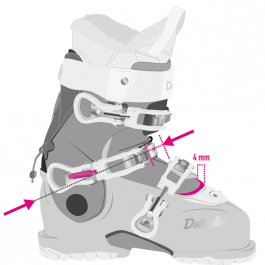 Low Contour Women's Profile Cuff – Dalbello's women's inner boot cuffs are 0.5 cm - 1.5 cm (depending on model) lower that men's cuffs. Low contour profile geometry cuffs are engineered to close comfortably and easily around a wide variety of women's lower leg shapes and sizes.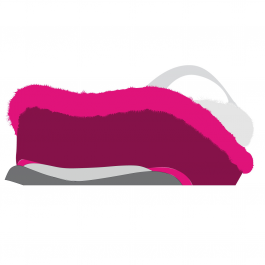 Cuff Volume Expansion Adjustment – Circumference of rear cuff spoiler on Kyra may be increased to accommodate varying lower leg volumes and/or shorter leg lengths.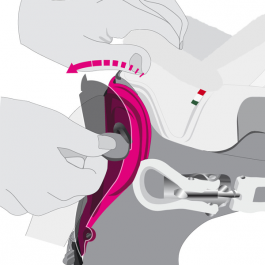 Adjustable Flex – With the turn of an allen key, a function on the back of the cuff allows you to adjust the boot's flex by approximately ten flex points from 75 ("hard") to 65 ("soft").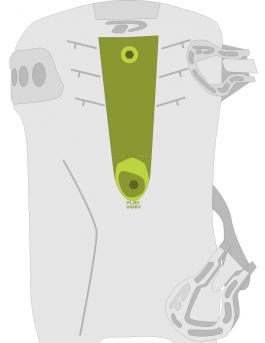 Supercomfort Liner – With Comfort Density foam and an Adaptive Comfort Toebox, the Supercomfort liner is designed to bring you just that - superior amounts of comfort. The liner is also compatible with most boot heating systems.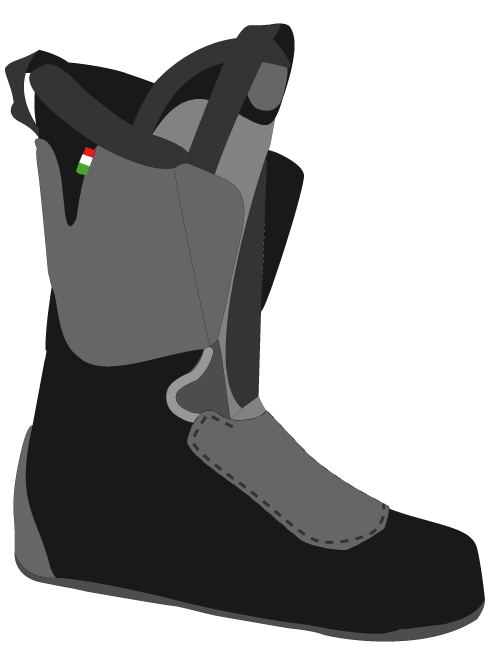 Cabrio Design Architecture – Cabrio Design Architecture - Dalbello's critically acclaimed, 3 Piece Cabrio Design architecture has been the cornerstone of their performance, all mountain and freestyle models for more than a decade. This unique construction combines a 3 piece construction assembly - shell/cuff/tongue – that comfortably secures the foot and lower leg while optimizing smooth and progressive flexibility. Dalbello's Cabrio models provide the ultimate in responsive performance to ski your best. Cabrio Design permits the use of stiffer and more rigid plastics in the lower shell. This strengthens the support around the foot and lower leg providing quick response and precise transfer of power to the ski edges. This design also prevents the lower shell from distorting and bulging as the boot flexes, making the boot more smooth and stable at high speeds and on irregular terrain.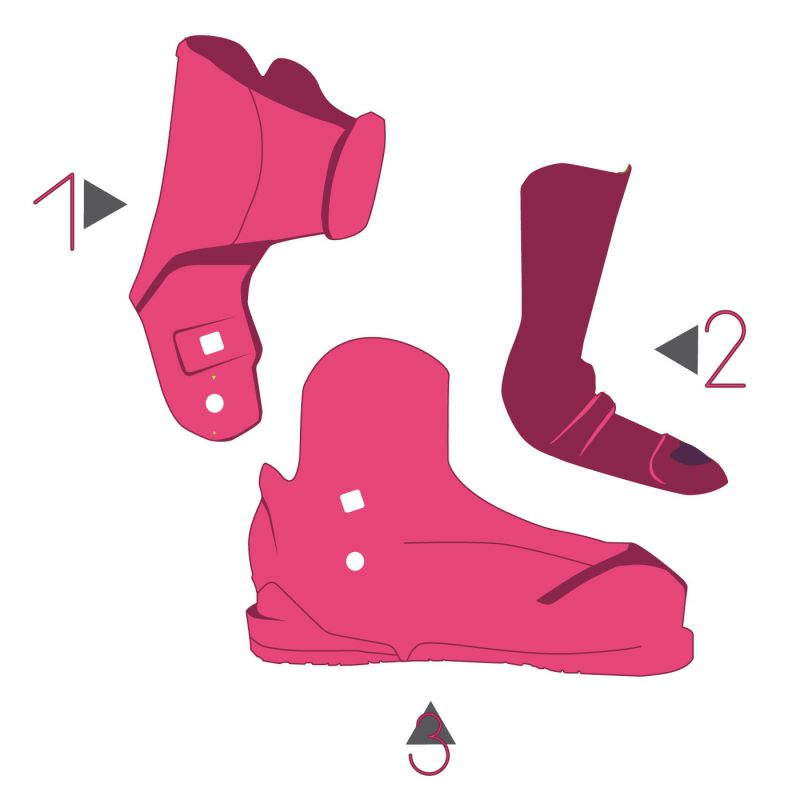 DBHylite Performance Polymer Shell and Cuff – With a perfect blend of ski boot techno-polymer, dbHylite is a lightweight performance polymer that provides superior anti-shock and vibration control characteristics.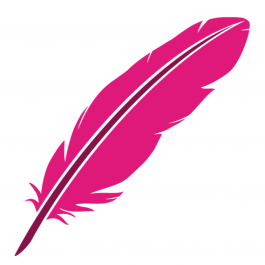 Shell/Cuff/Tongue – dbHylite / dbHylite / PU (Polyurethane)
Center Balanced "Rocker" Stance – Foot angle, cant angle, and cuff inclination engineered into the shell and cuff positions skiers in a balanced and centered stance for optimum dynamic performance.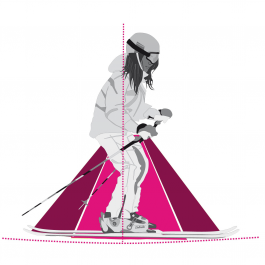 Ski/Hike Mechanism – Thin, lightweight, and compact, this advanced "hike/ski" control combines extended range of hiking/walking motion with solid, sensitive and powerful ski control. Dalbello's Cabrio Design Architecture allows for a highly functional hike mode with no compromise in skiing performance.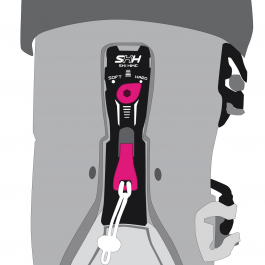 3 F516 Micro-Adjustable Aluminum Buckles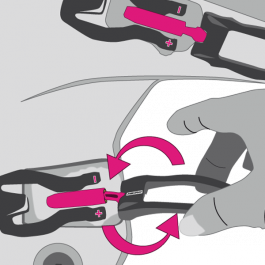 Dynalink Rearfoot Retention – Dynalink is an independently functioning heel/instep closure band assembly that secures the skier's foot in the middle and rearfoot sections of the ski boot. During boot flex, the Dynalink band does not permit the foot to slide forward or the heel to lift lifting inside the boot shell.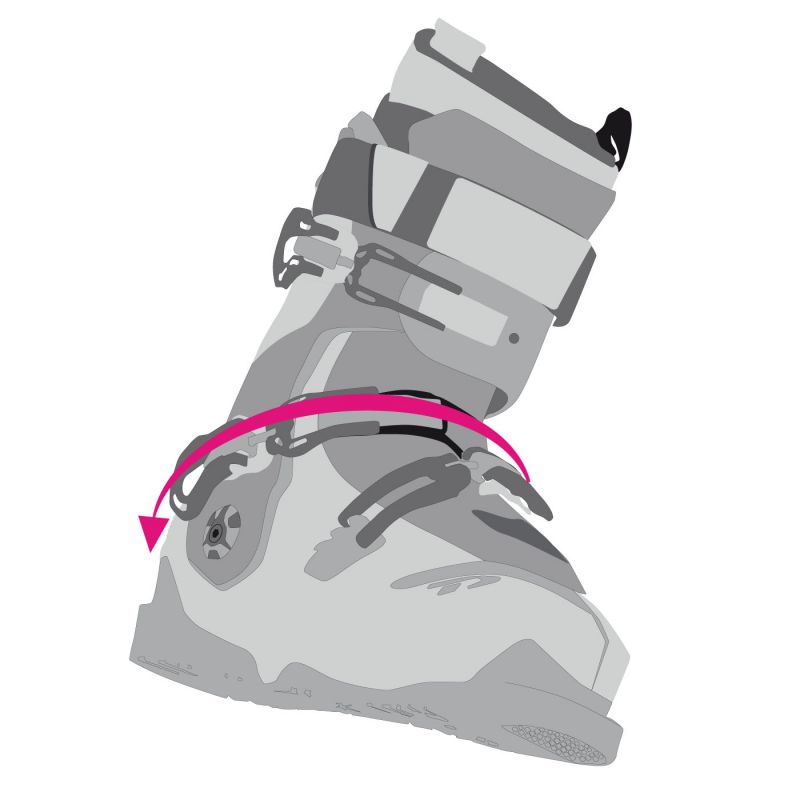 Replaceable DuraGrip™ Toes and Heels