Dalbello Il Moro T ID Ski Boots 2016
FREE USA Shipping

The choice of X-Games athletes Russ Henshaw, Nick Goepper, Devin Logan, McRae Williams, Kevin Rolland, Emma Dahlstrom etc… The IL Moro T Comp is a no holds barred, specialty ski boot that has been designed for today's new-school rider. The IL Moro T Comp is built on Dalbello's Krypton chassis and offers the full array of Dalbello's technology: Cabrio design, Center Balanced "Rocker" Stance, Contour 4 and a very steezy sublimated graphic. Full length, shock absorbing "Landing Gear" footboard, ID Thermo Custom Fit Liners and a clever spring loaded clip that holds the buckle in place when opened to accommodate easy hikes back up the park or while building booters. The IL Moro T Comp is the real deal. Just like the Pro's use.
Features
Last: 98 mm – This performance fitting Cabrio Design Architecture last shape features precise tapering in rearfoot and achilles' zones with narrow forefoot volume. Dalbello's most accurate and close fitting anatomic last shape features innovative Contour 4 fit technology.

Contour 4 Shell Fit – Contour 4 Technology is a revolutionary technological advance in performance ski boot fitting. The anatomical contours of the inside sidewalls of the boot-shell, as well as the innerboot lasts, are precisely "mapped" to the shape of the typical high performance skier's foot. A little extra "space" is molded into the inside of the boot shell at 4 critical fit points: ankle, heel, 5th metatarsal, and navicular.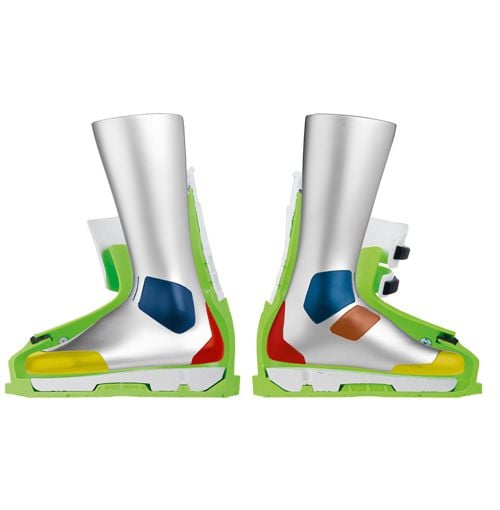 Flex: 120 – Stiff but not too stiff, this adjustable flex is the perfect compromise between all mountain mobility and big mountain control.

Adjustable Flex – Thanks to a modular insert applied between the shell and the cuff, you can decide between 3 different degrees of flexion.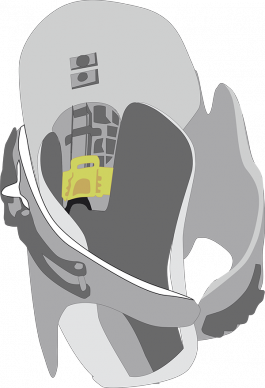 I.D. (Intuition®/Dalbello) Thermo Max Liner – Developed by Dalbello's R&D department in conjunction with Intuition® Sport, I.D. Thermo Liners offer full-liner customization upon heat molding, even in the sole. The Max Liner has a no-tongue overlapping cuff and is made with High Density Intuition® EVA foam for compression resistance and firm foothold. The Max Liner is lightweight, warm, and skis consistently.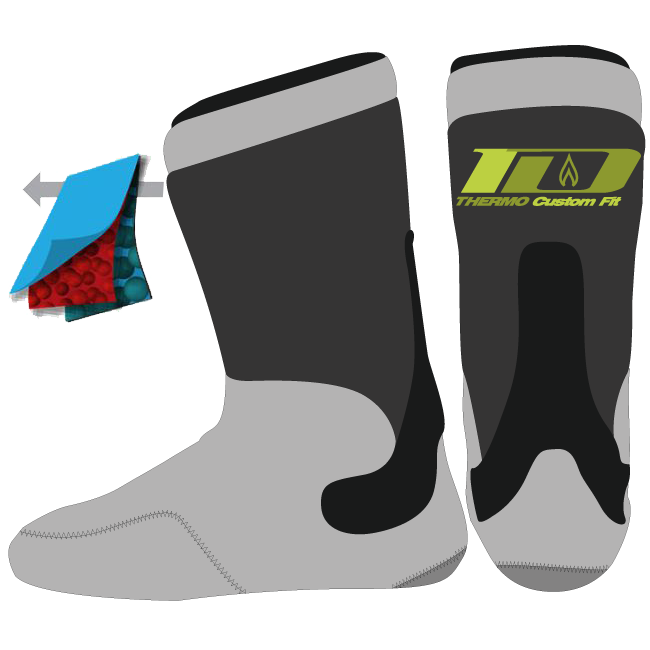 Shell Materials
Cabrio Design Architecture – Cabrio Design Architecture - Dalbello's critically acclaimed, 3 Piece Cabrio Design architecture has been the cornerstone of their performance, all mountain and freestyle models for more than a decade. This unique construction combines a 3 piece construction assembly - shell/cuff/tongue – that comfortably secures the foot and lower leg while optimizing smooth and progressive flexibility. Dalbello's Cabrio models provide the ultimate in responsive performance to ski your best. Cabrio Design permits the use of stiffer and more rigid plastics in the lower shell. This strengthens the support around the foot and lower leg providing quick response and precise transfer of power to the ski edges. This design also prevents the lower shell from distorting and bulging as the boot flexes, making the boot more smooth and stable at high speeds and on irregular terrain.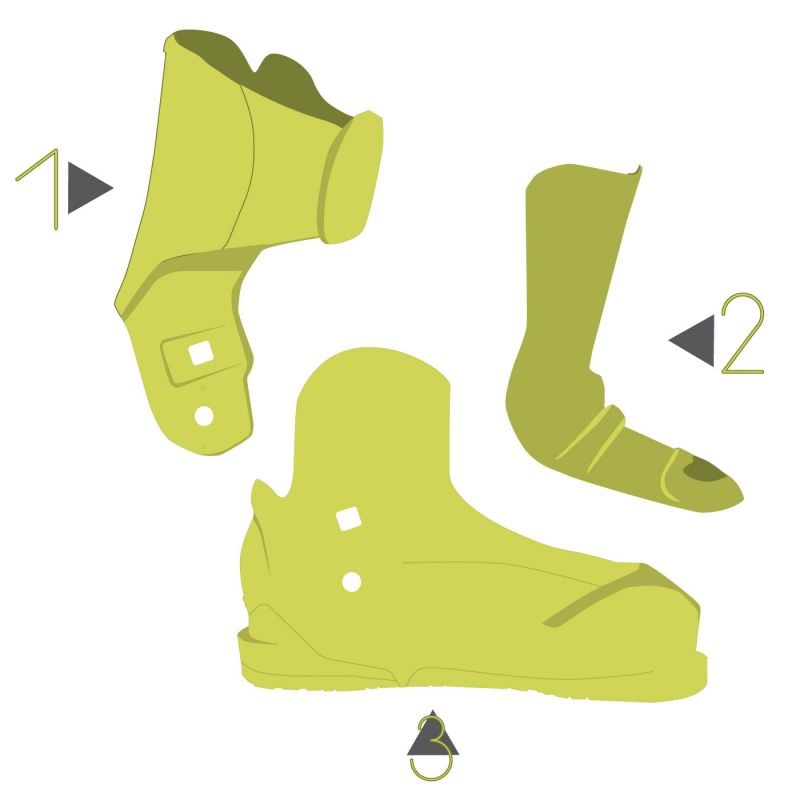 Kinetic Response Tongue – Highly resilient polyamide (Nylon) tongue provides enhanced sensitivity. Improves responsiveness and control.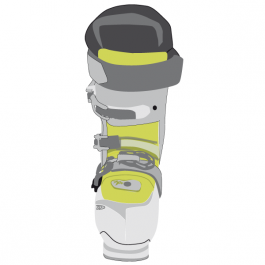 Shell/Cuff/Tongue – PE (Polyether) / PU (Polyurethane) / PA (Polyamide)

Stance
Adjustable Twin Cuff Alignment – Permits skiers to align the lateral inclination of the upper cuff to the skier's leg. Outside and inside hinge cuff alignment using 5mm hex tool, rotate the mechanism clockwise, or counterclockwise, to align boot cuff to desired position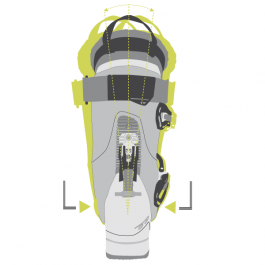 Adjustable Forward Lean – To change the forward lean angle, Forward Lean control wedges may be inserted between the lower shell and cuff. Wedges are secured to the rear shell with a 3mm Hex Head Screw. Two different FL inserts: 4 mm insert = 11° (stock) 8 mm insert = 13° (in box)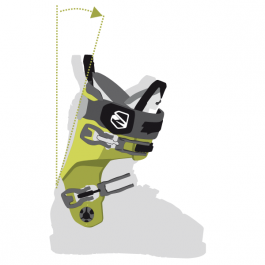 Buckles
3 F Lite Aluminum Micro-Adjustable Buckles (1 Inverted) – Forefoot closure buckle above the instep is inverted and designed to close on the top of the boot shell, not on the side. The top closure positioning prevents buckle breakage and bending during rail slides, grinds, falls, and transitions.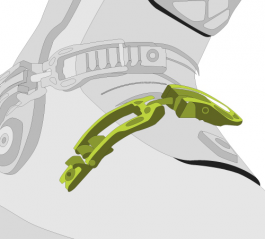 Dynalink Rearfoot Retention – Dynalink is an independently functioning heel/instep closure band assembly that secures the skier's foot in the middle and rearfoot sections of the ski boot. During boot flex, the Dynalink band does not permit the foot to slide forward or the heel to lift lifting inside the boot shell.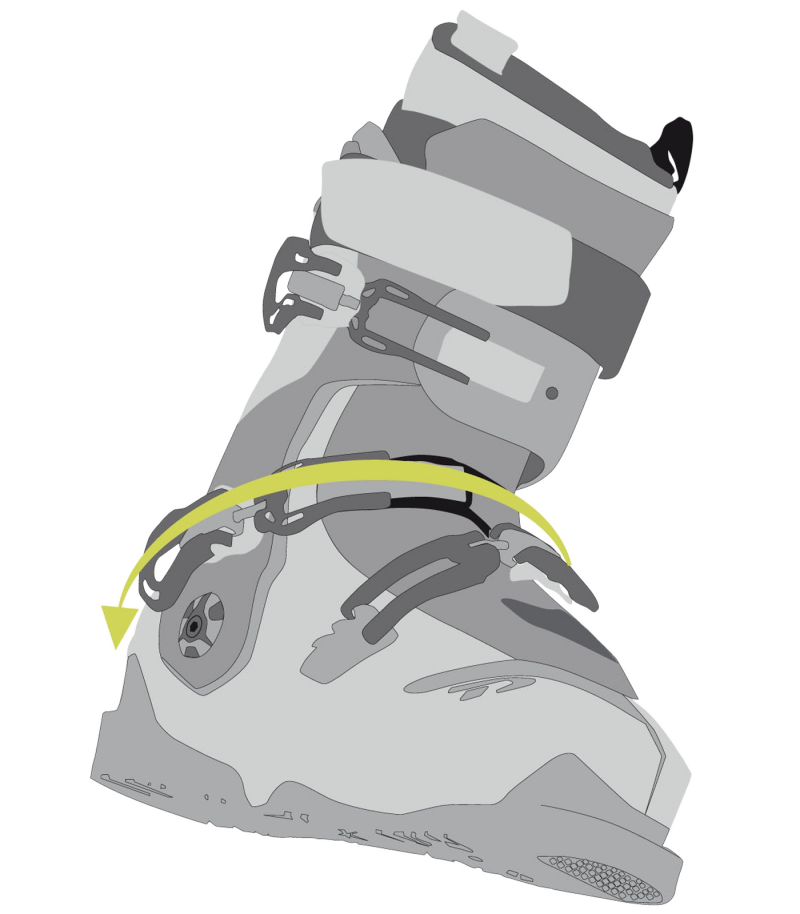 Double Wide Park Trekker Cuff Buckle
Power Strap
HyberbandFree Flex Cuff - Wide Profile Design – Wide wrapping profile cuff & spoiler system provide snug boot top closure with no shin bang. This cuff provides outstanding support with quick and precise adjustment for the most versatile fit.
Sole
Full Length Anti-Shock Bootboard – Aggressive and competitive riders need to minimize their risk of injury to stay in top riding form. Anti-shock bootboards, along with smooth and progressive flexing Cabrio tongues, absorb impacts and minimize shock to the foot and shin.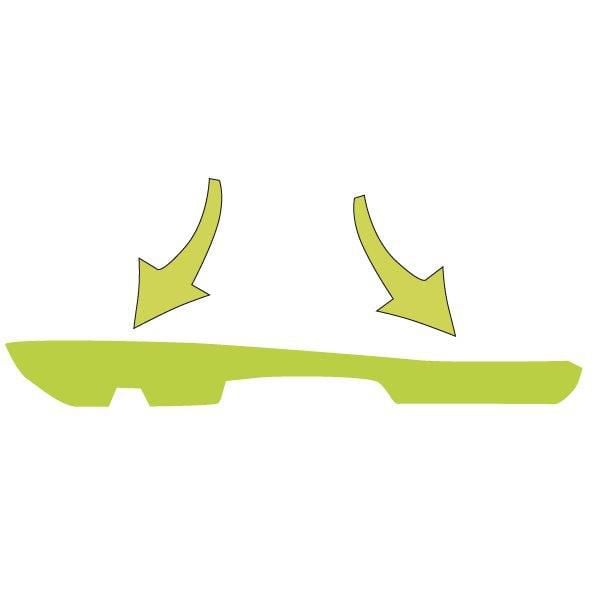 Size Chart
MONDO

US MEN

US WOMEN

EU

UK

22

4

4.5

34

3

22.5

4.5

5

34 - 35

3.5

23

5

5.5

35 - 36

4

23.5

5.5

6

36

4.5

24

6

6.5

37

5

24.5

6.5

7

37 - 38

5.5

25

7

7.5

38 - 39

6

25.5

7.5

8

39 - 40

6.5

26

8

8.5

40

7

26.5

8.5

9

41

7.5

27

9

9.5

41 - 42

8

27.5

9.5

10

42 - 43

8.5

28

10

10.5

43

9

28.5

10.5

44

9.5

29

11

44 - 45

10

29.5

11.5

45 - 46

10.5

30

12

46 - 47

11

30.5

12.5

47

11.5

31

13

47 - 48

12