Bent Metal Logic Snowboard Bindings 2023
DETAILS:
Dynamic freestyle integration. Our softest flex control combination of a Urethane Highback and Bi-Axial fiber Drive Plate allows you maximum freedom of movement in freestyle terrain and unrestrained flow in powder or smooth groomers. A aysmetric soft power band in the dyadic construction Dual Band ankle strap provides lateral support and maximum medial mobility. Love Handle ureathane highback is the killer feature for hiking those hits. Buy these snowboard bindings today!
Red - Art by Sean Genovese
Sean Genovese's red wine devil art will help you ride like hell. Geno himself has been known to get a little wicked with the red wine, we have the footage...
OVERALL BINDING FLEX: SOFT (4/10)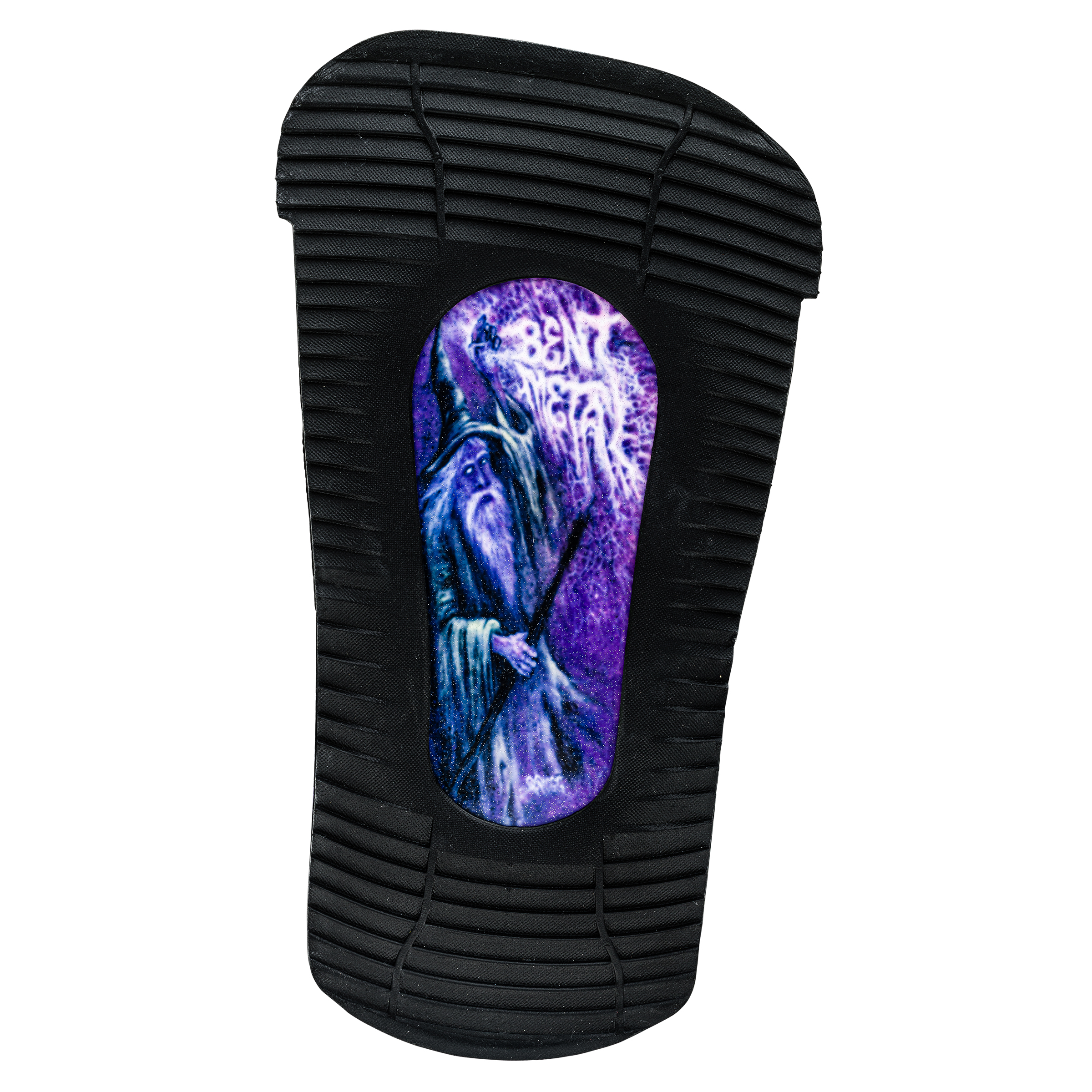 FLEX CONTROL DRIVEPLATE
SOFT FLEX RATING - (4/10)

A LIGHTWEIGHT CORE IS LAMINATED BETWEEN LAYERS OF BI-AXIAL FIBERGLASS AND ECO-SUBLIMATED TOP SHEETS USED ON OUR SNOWBOARDS FOR A POPPY YET SMOOTH FLEX.

FIBERGLASS PANELS IN THE FOOTBED CREATE SOPHISTICATED FLEX PATTERNS AND ENHANCE RESPONSE SIMILAR TO YOUR SNOWBOARD FOR ADVANCED FLEX CONTROL

DYNAMIC ENERGY OF THE SPECIALIZED COMPOSITES CREATE REACTION AND DRIVE LIKE NO OTHER BINDING CAN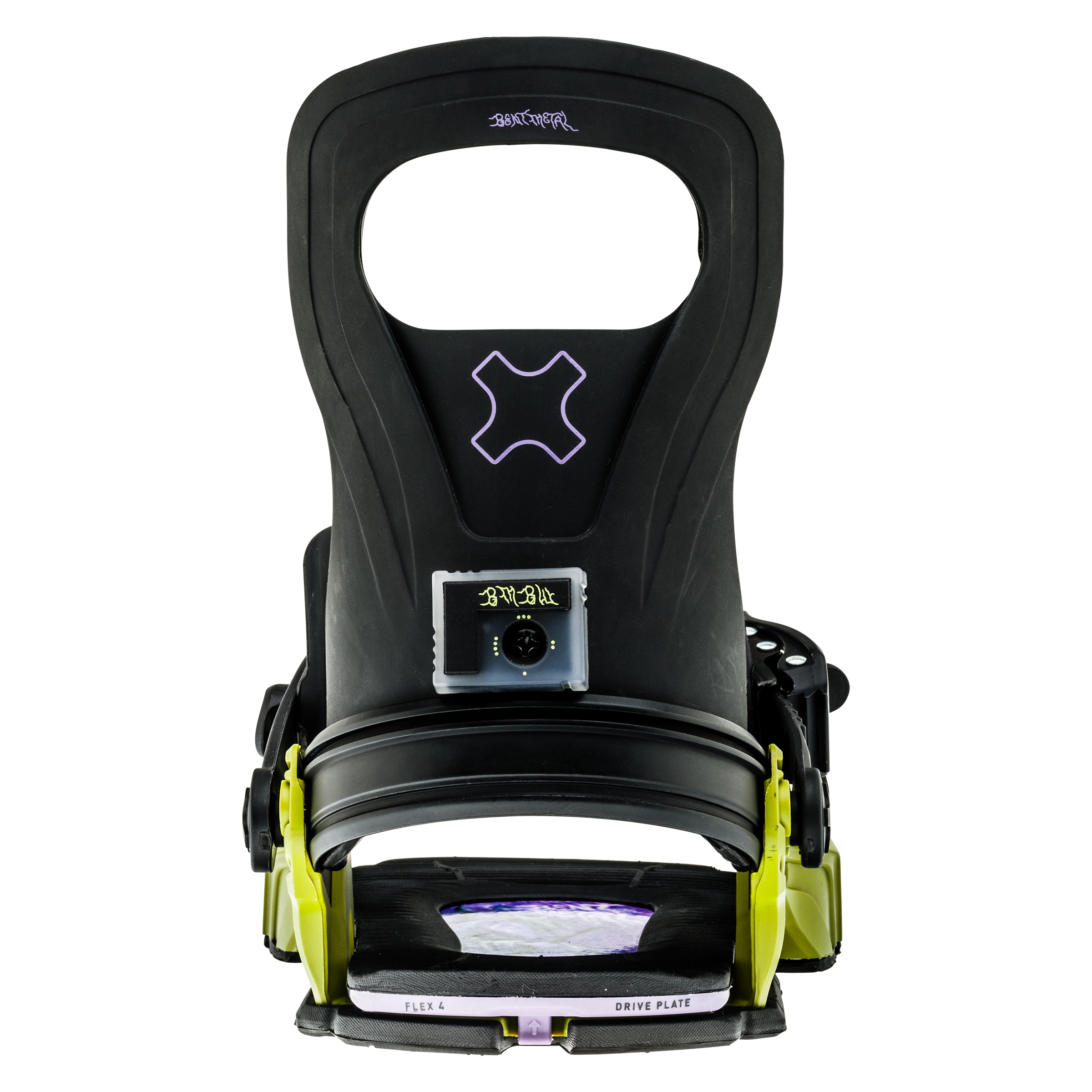 ASYMETRIC SOLID HIGHBACK
SLIGHTLY CUPPED AND SLIGHTLY ASYMMETRIC SHAPE COMPENSATES FOR INCREASED RIGIDITY OF MEDIUM-SOFT TO MEDIUM-FIRM HIGHBACK MATERIAL DURING SIDE TO SIDE BOOT MOTION FOR A SMOOTH AND RESPONSIVE HIGHBACK.

HIGHBACK MATERIAL: MOBILITY POLYMER-URETHANE HIGHBACK

FLEXIBLE (4/10) FLEX FORMULA

SOFT URETHANE MATERIAL MOVES AND LEXES WITH YOUR BOOT FOR A SMOOTH AND FLUID RESPONSE IN PARKS AND MAN MADE TERRAIN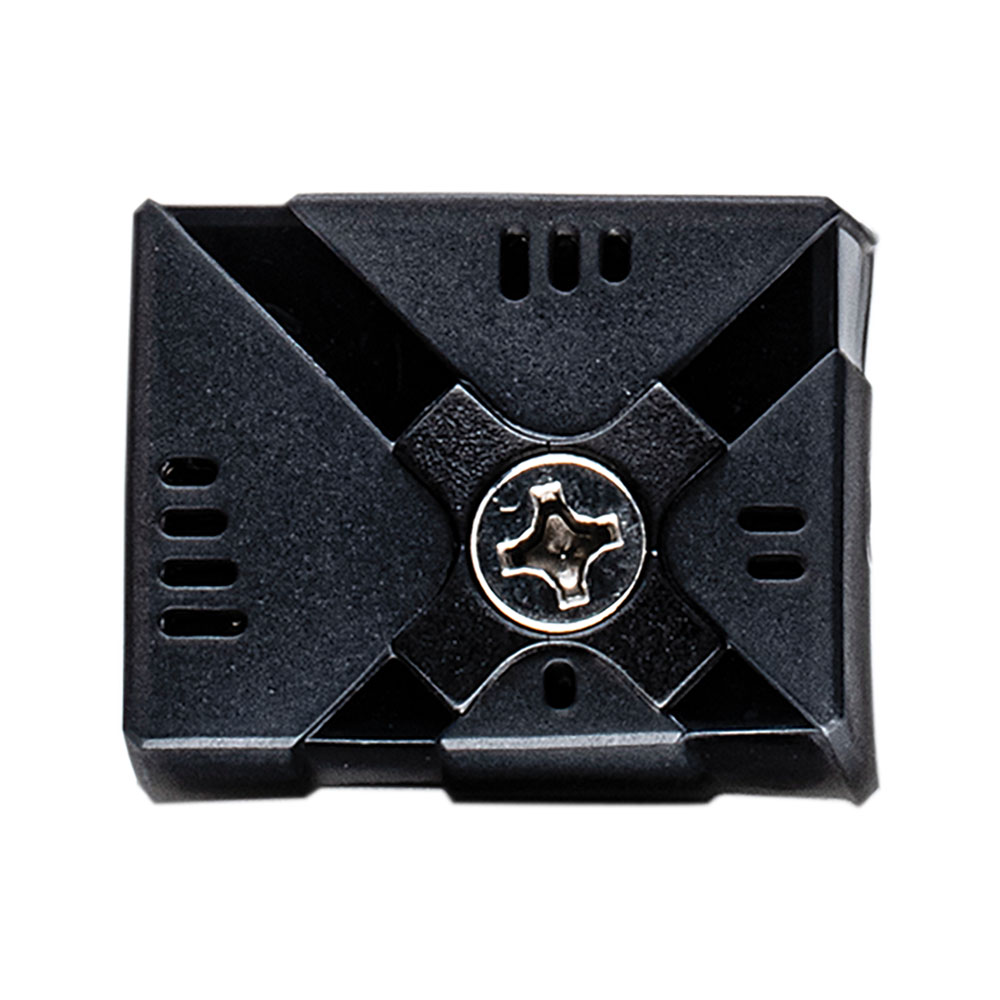 THE CUBE - FORWARD LEAN ADJUST
FASTEST AND EASIEST FORWARD LEAN ADJUSTER EVER

DUAL DUROMETER URETHANE DAMPENING

FOUR DIFFERENT ANGLES: 10°, 14°, 18°, 22°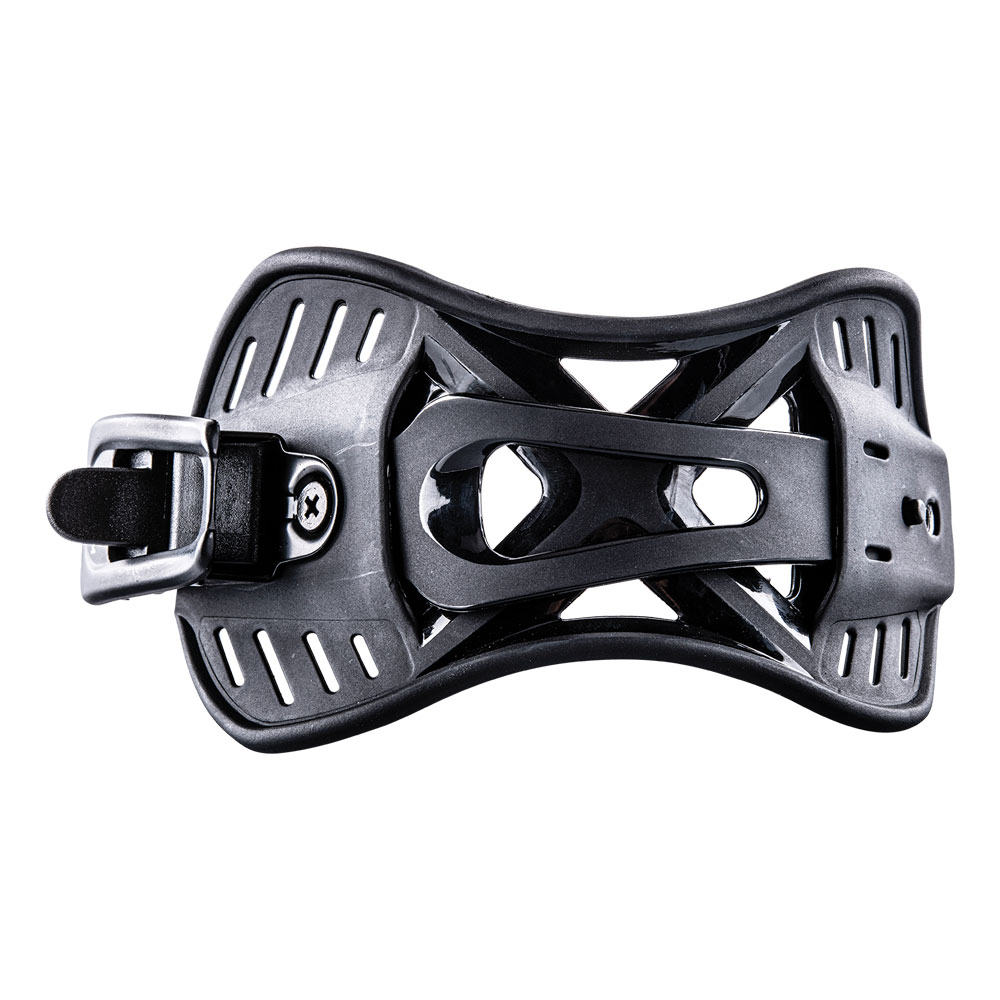 DUAL BAND ANKLE STRAP (SOFT ASYM)
SOFT AYSMETRIC POWER BAND

FREESTYLE SPECIFIC PROPERTIES ARE SHAPED INTO THIS POWERBAND BY COMBINING A SOFT FLEXING COMPRESSION WINDOW WITH A NARROWED MEDIAL SIDE FOR UNIMPEDED MOBILITY OFFSET BY A MORE SUPPORTIVE LATERAL SIDE TO KEEP YOU CENTERED AND STICK LANDINGS.

AYSM SHAPED CORED COMPRESSION WINDOW FOR FREESTYLE MOVEMENT AND SUPPORT.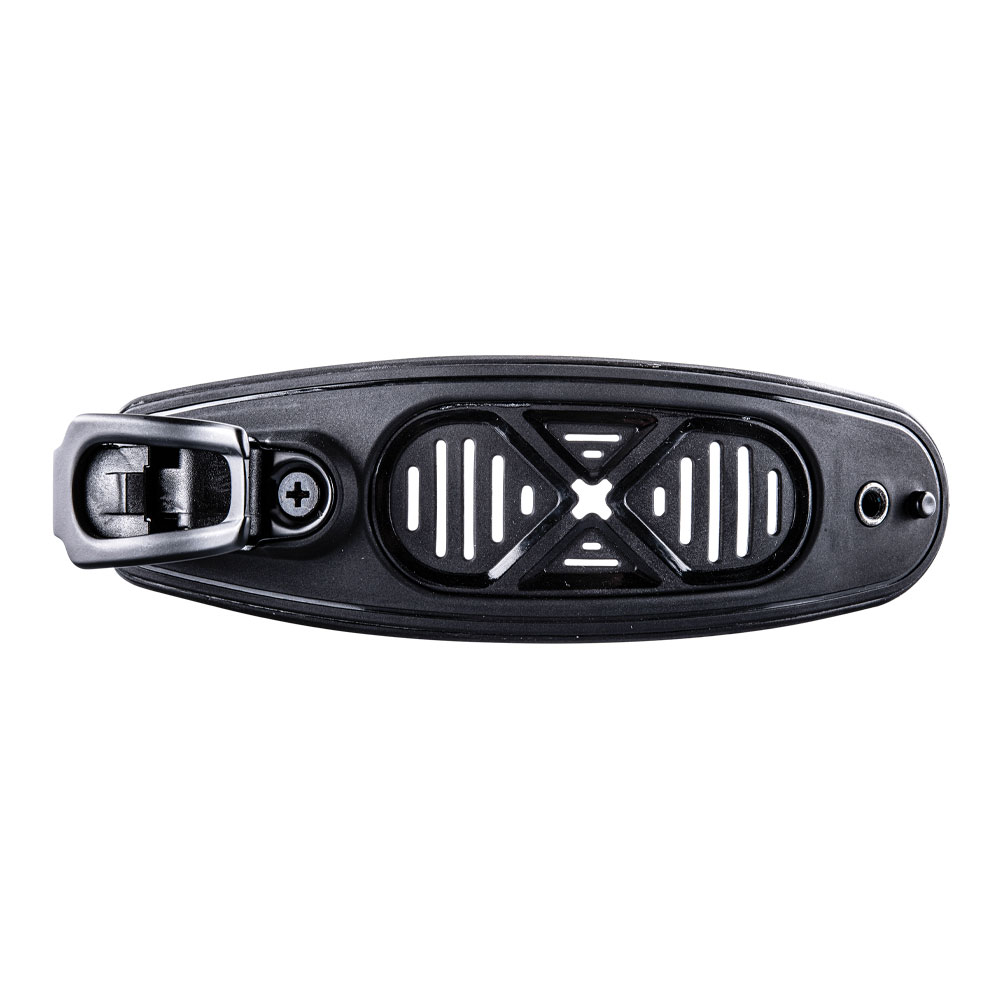 GRIP FORM TOE STRAP
SECONDARY FLEXIBLE PANEL FORMS TO ANY BOOT FOR MAXIMUM GRIP.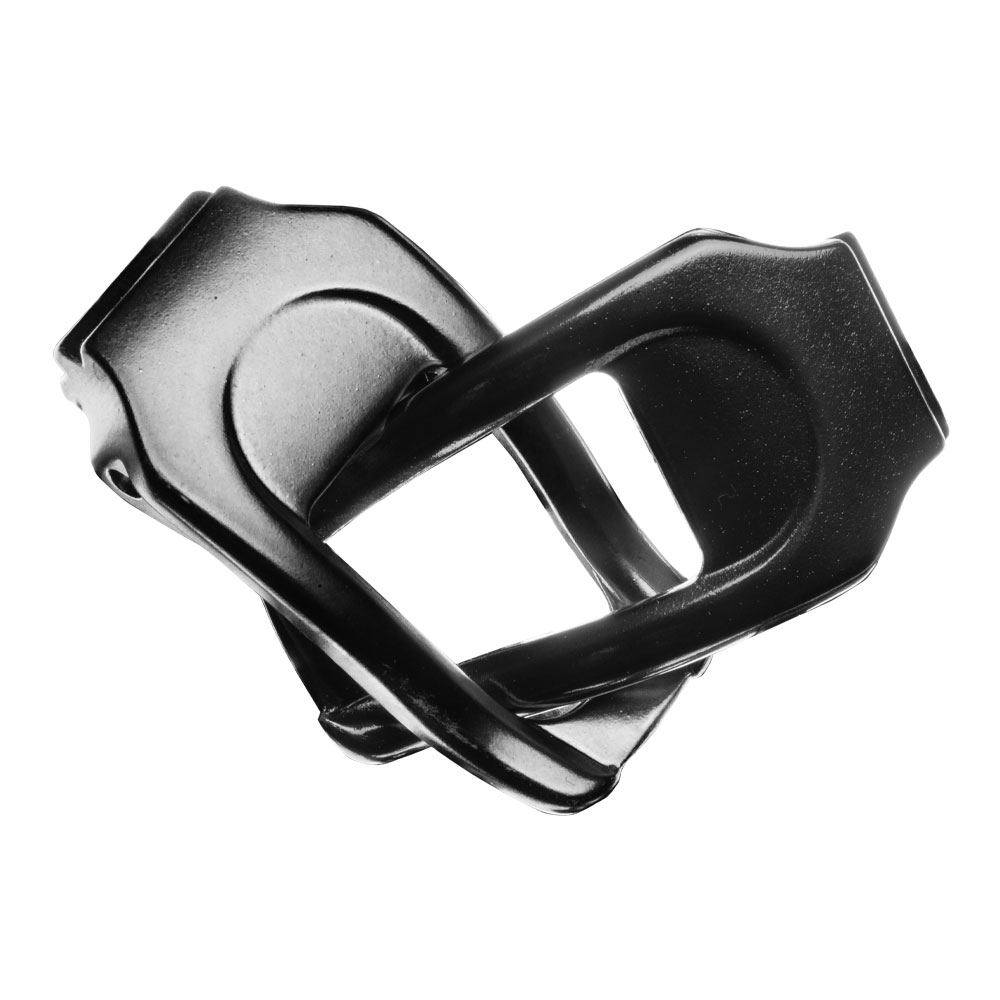 FORGED ALUMINUM BUCKLES
HARDENED FOR ULTIMATE STRENGTH

LIGHTWEIGHT WITH SMOOTH ENTRY AND RELEASE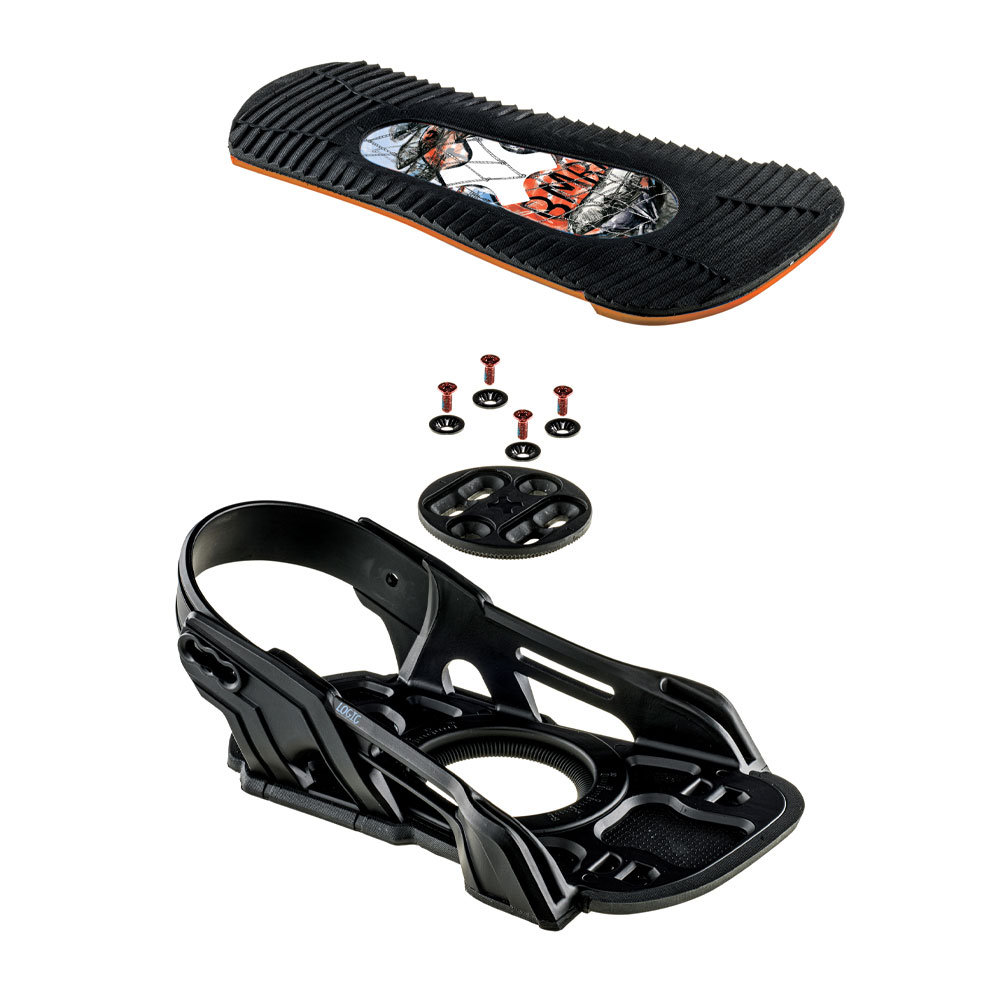 TWO PIECE CHASSIS
TWO PIECE POLYMER AND ALUMINUM DESIGN

RESPONSIVE ALUMINUM AND POLYMER COMBINE FOR A PRECISE RIDE

ADJUSTABLE ALUMINUM HEELCUP - TOE/HEEL CENTERING IS IN HEELCUP

MINI PIVOT DISK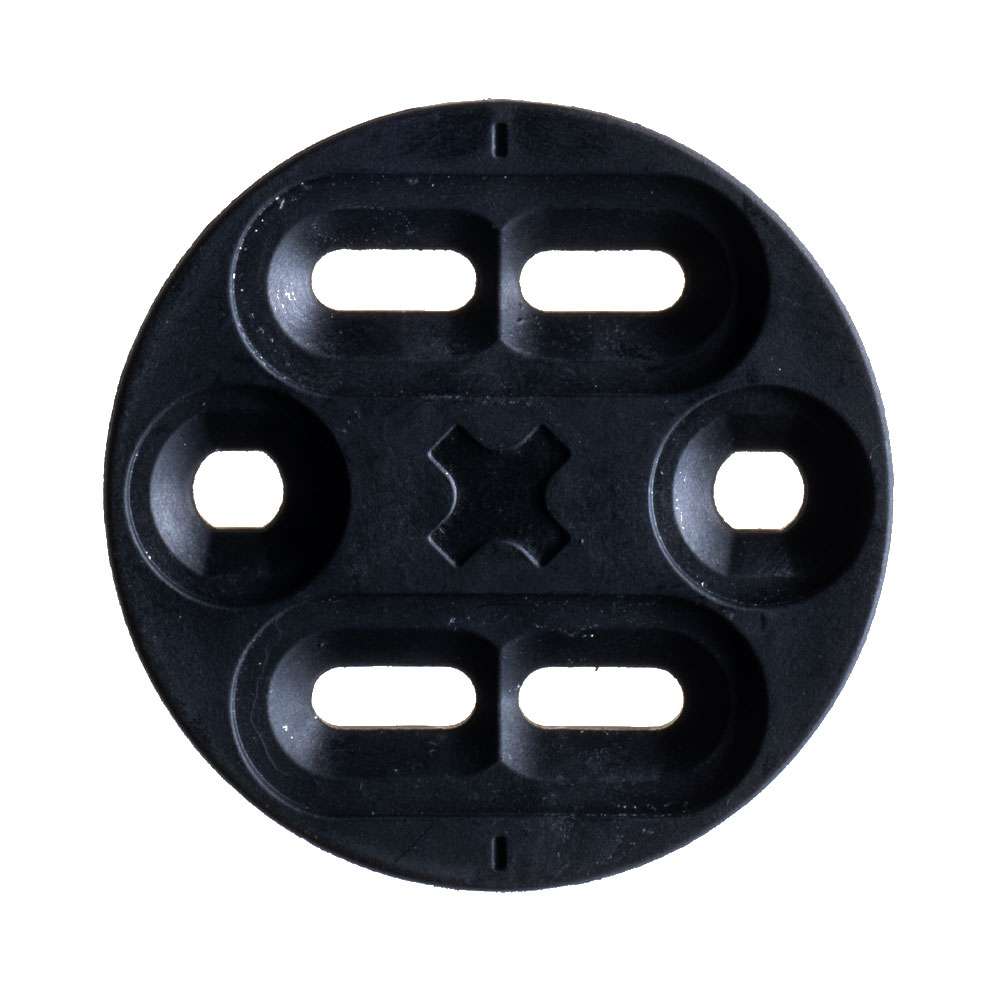 SMALL PIVOT DISK
2X4 AND CHANNEL™ MOUNTING PATTERN COMPATIBILITY

REDUCED SIZE, INCREASES TRUE BOARD FLEX ZONE AND DRIVE PLATE POWER
SIZE CHART:
| Size | Boot Size US | Boot Size EU |
| --- | --- | --- |
| S | US M 5-8 | EU 37-40,5 |
| M | US M 8-11 | EU 40,5-45 |
| L | US M 11-14 | EU 45-48,5 |